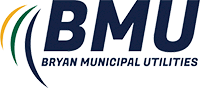 The city was interested in receiving a comprehensive electrical infrastructure system study. The detailed study indicates potential system safety and efficiency weaknesses, providing a current list of assets and facilities, GIS modeling, mapping, and ultimately a proposed 5 to 10 year master plan.
Below are the key engineering support services that Spectrum Engineering Corporation provided to arrive at recommendations:
ETAP short circuit analysis was performed to evaluate equipment duty and interrupt capabilities
ETAP arc flash analysis produced PPE requirements for personnel safety
ETAP load flow analysis was conducted to determine normal system operation and evaluate the system current and future capacities and weaknesses
ETAP device coordination study yielded protection recommendations for optimal fault clearing and power restoration
System project recommendations included priority, cost, and schedule to facilitate budgetary planning
Once the master plan was reviewed and approved, Spectrum Engineering Corporation assisted the city in projects (not limited to) oil circuit breaker replacements, 69 kV relay protection and SCADA upgrades, program and install of reclosers, switch replacement, arc flash updates, and power plant upgrades.